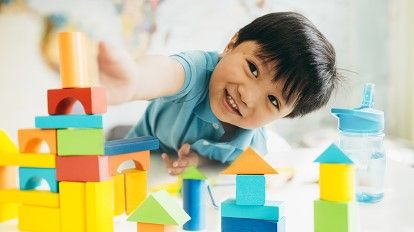 Geneva Academy is in the planning stages of enthusiastically launching a Preschool class for 4-year-olds with teacher Mrs. Sloane Winder. Once we have received 5 applicants for K4, we will announce our opening date, but we are hopeful to launch on the first day of school this fall! August 31, 2020
Our vision for our littlest learners...
The purpose of Geneva Academy Preschool is to provide a high-quality early childhood experience for your child in a safe, joyful, and exciting environment where children develop and grow using fun and developmentally-appropriate curriculum. We strive to prepare your child for the formal learning classroom they will encounter in Kindergarten. Our preschool program prepares students for the classical model of education, emphasizing memorization in an enjoyable way, and engaging with rich literature and stories, emphasizing God's story. Our teachers will support and encourage children's pre-academic progress by teaching with the grain of each child and their unique development.
Circle time, creative play, song and movement, outdoor activities and exploration, and art are all parts of our program, in which students learn the joys of exploration in multiple contexts. Our teachers express clear expectations, demonstrate abundant grace, and understand the significant transition that is taking place as our youngest students begin their journeys of learning.
Geneva Academy Preschool believes the parent to be the primary educator in a child's life, both practically and by God's design and command. For this reason, parental involvement is integral to the success of any child's educational experience. Many opportunities are available and parents are encouraged to be involved in their child's preschool experience.