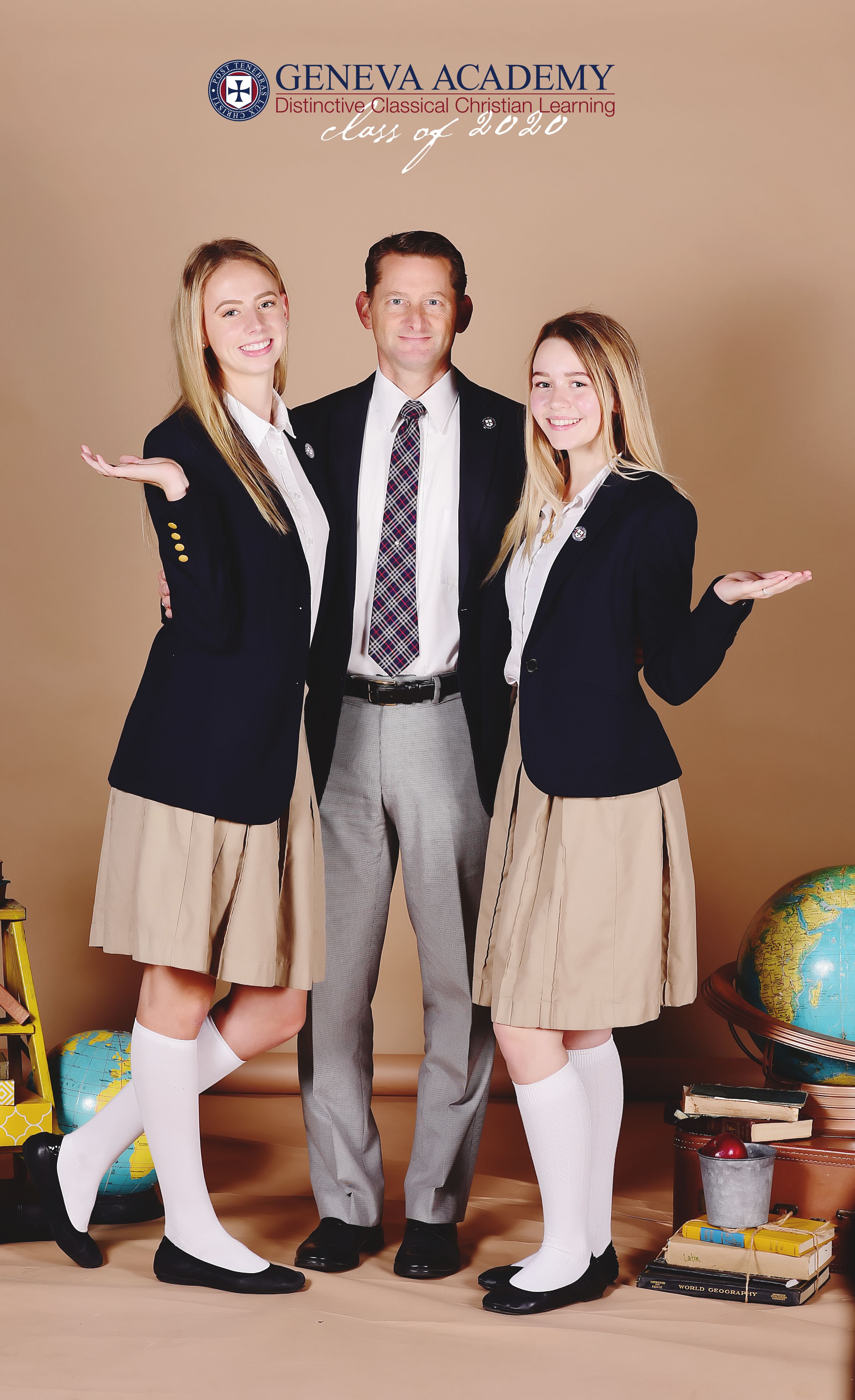 Thoughts from a Geneva mom to Geneva families:
How would you want your 17/18 year old child to approach our current circumstances?
We are able to witness two young ladies persevere in circumstances beyond their control. WHY? Because THEIR PARENT CHOSE to partner with Geneva Academy, growing pains and all, and because the FACULTY is committed to providing EVERY SINGLE MISSION-DRIVEN PROMISE our school board expects them to deliver!
These are strange times, with the Governor dictating closures and such. With everything happening, I know that so many of us are already reflecting ~ What do I want for my family? Am I living out what I really want, does it line up with my values? Where am I lacking in my parenting? How can I foster growth and maturity?
None of us signed up for #crisisschooling.  But all of us signed up to partner with Geneva~ so let our senior class INSPIRE YOU!
I'll speak to Kaitlyn's particular experience. Kaitlyn has been a student since 3rd grade, coming in from public school, diving right into Latin and DIAGRAMMING SENTENCES! And now her worldview and her applied rhetoric and hard work earned her top marks in our Speech Meet!
Kaitlyn Riley who started with us at Prayer Rock Academy in 2010, eight years old, will finish as the 3rd Geneva graduate in her family! They chose to partner with Geneva Academy even though Kaitlyn is part of Roseburg High's athletics as a Varsity soccer player and as a bright, capable, high marks student, could have made an easy transition to any high school in the county if that's what they wanted. Her parents chose to CONTINUE at Geneva through family hardships, a smaller and smaller class size, and some growing pains, but she will be one of two stellar alumni in the graduating class of 2020!
If you think about what you want your child to be like when they head out, and live independently of you, what does that look like?
For me:  I want for my kids: They'll have a relationship with our Pastor. They'll be students of the Word. They are hungry for truth, beauty, goodness. They'll seek out peers who challenge them to pursue hard after Christ. They'll know how to work hard, and recognize it's not about them, it's about the Lord.
Why are you here? Why will you return in the fall?
I, for one, want to see the vision for our graduates come to fruition in my own children.
Re-read the vision statement.
Rally behind the children just a few grades older than yours.
Press in and get involved.
Pray for our faculty. Pray for our board of directors.
Pray for our families!
In Christ,
Kellie Trenkle