In-Person Open House (K4-2nd)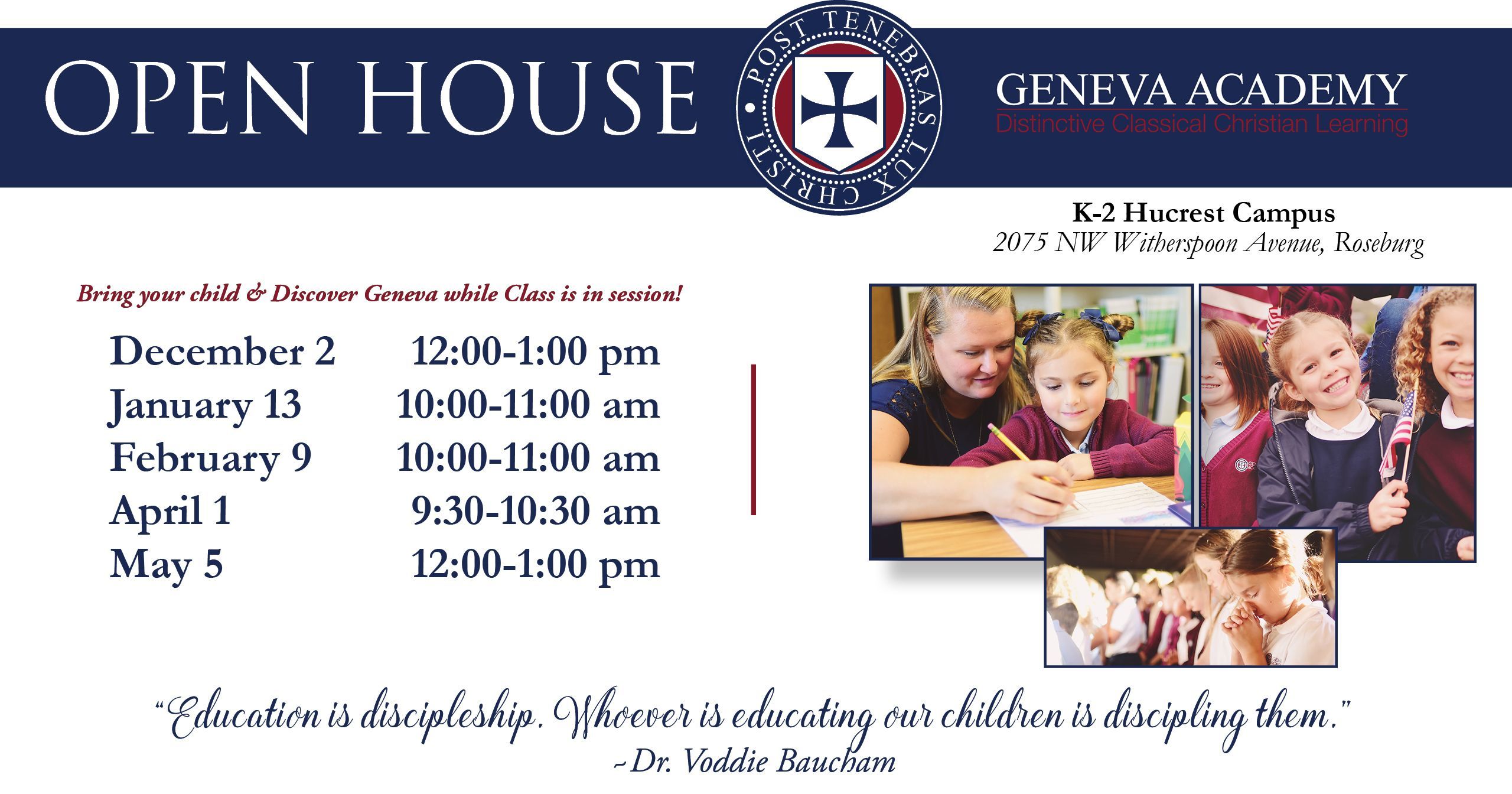 Our classical Christian approach to education builds foundational skills while fostering a love of learning and of the Bible. Our unique phonics and math programs develop remarkable reading, writing, and math abilities.
Join us for an Open House to meet our loving teachers, see the classrooms, and look over some of the curriculum and projects our students have been working on this year. Find out what a classical Christian education will do for your son or daughter!
Open Houses are held while class is in session. We encourage you to bring your child with you to discover the unique classroom experience at Geneva Academy.