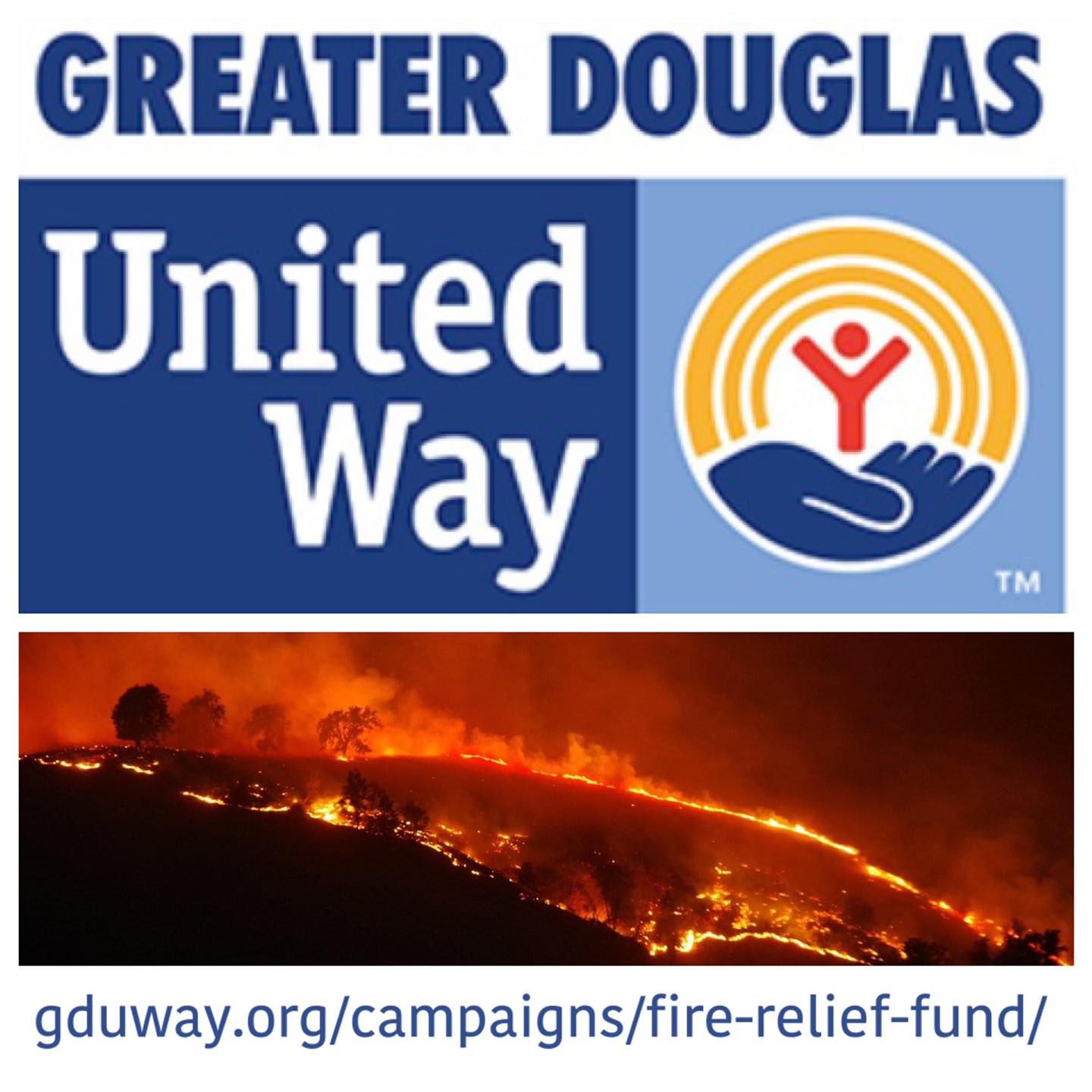 In the aftermath of the wildfires affecting Douglas County, Mr. Turner asked Mr. Trenkle, Geneva father and Executive Director of Greater Douglas United Way, if he could tell us about ways to assist families in our community.  Here is what he said...
Thank you for asking how you can help families impacted by the fires. Here are some ways to serve:
Grill 138 needs volunteers to staff three 4-hour shifts and 1 cleanup shift daily to serve meals to affected families. Go to their website to signup.  www.glidestrong.com
Salvation Army needs volunteers, contact Kristy Church brent.church@usw.salvationarmy.org
Donate dollars to help local families at gduway.org/campaigns/fire-relief-fund which directly funds local efforts of our local Salvation Army & Red Cross.
Feel free to give me a call if you'd like to get involved.
-Bryan Trenkle, Exec Director
GDUWAY