#GIVINGTUESDAY 2020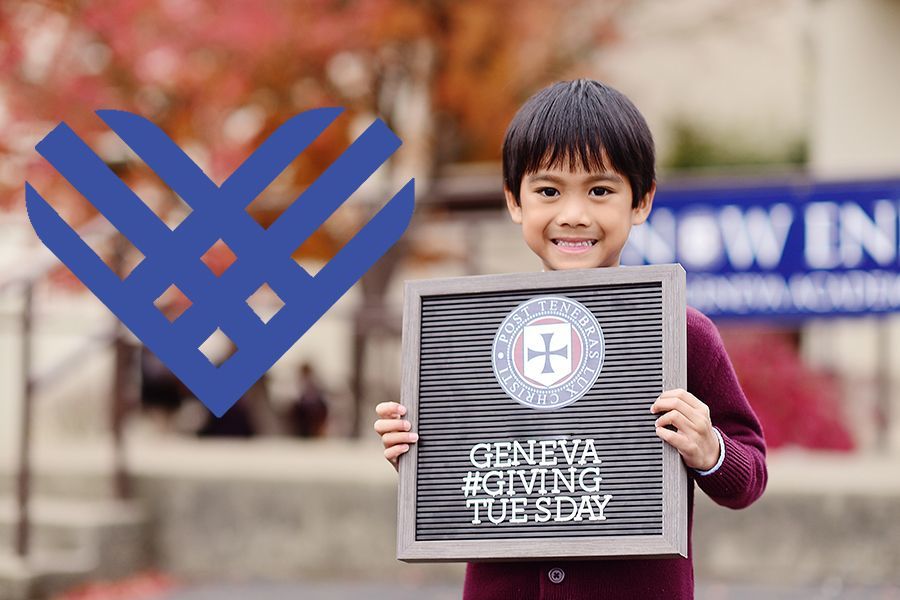 #GivingTuesday
$25,000 Matching Gift Challenge
December 1, 2020
Last week Mr. Turner told you we received a challenge to raise $25,000 and it would be matched! We are hoping to meet our goal today by 11:59pm ~ on #GivingTuesday! Your gift today will have DOUBLE the impact.
Today we are hosting #Giving4Growing, a #GivingTuesday fundraiser!  From $5.00 ~ $500.00, your gift invests in a learning experience for Douglas County children that cultivates truth, beauty, and goodness as it actively raises up leaders, doers, hard-workers! You're growing the next generation of influencers, truly!
 You have been so very generous with your commitment to excellence in education! Thank you! We value your time, insights, and support!
We hope you'll consider being part of this big, beautiful day of #Giving4Growing at Geneva Academy!
 
Click the button below to see how you can impact these areas with your #GivingTuesday gift of any size:
Math, Science & Technology programs
Fine Arts, Music & Theater 
or where it's most needed!
---
We have raised
$30,990.00
of our goal.