WELCOME
---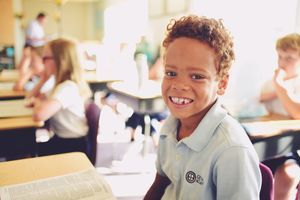 Thank you for your interest in Geneva Academy! We are honored that you are considering enrolling your child at Geneva.  We understand that your child's education is one of the most important decisions you'll make for your family. 
Applications for the 2020-2022 school year are now being accepted for the 2021-2022 school year!  Please click the SCHEDULE A VISIT button so that we can begin working with your family!
---
Have you Visited Us?
Ready to have your child join the enriching Geneva community? Our goal is to make this a simple and enjoyable process. We find that a visit to the classroom with your child is a great way to experience Geneva. We invite you to visit us on campus! 
Once you've had the opportunity to visit us, you'll submit an online application. You'll arrange a family interview with our board & Headmaster (with your children!), your child will be tested for accurate grade placement and then officially enroll to reserve your student's spot in our small class sizes! We'll guide you through each simple step of the process.
Experience the joyful learning community at Geneva Academy.  We can't wait to meet you! Call our office to schedule your tour or click the button below to choose a time that works for you!
Are you ready to start your application? You're welcome to apply without visiting the school or sending an inquiry. Get started by clicking the button below to create your application Account.
---
The Admissions Process
Our registrar will guide you through the process of applying!
If you already know you want to apply, skip to #3!  
If you would like to visit the school, you can request a school tour -OR- submit an official inquiry by completing the form on our "Send an Inquiry" page.
Create an application account to apply online for admission to Geneva Academy.
Our headmaster will schedule your family interview and your child's placement test.
Upon acceptance, you will receive an email from our Headmaster followed by an email from the registrar with instructions to create a login on our Family Portal.
You'll complete your enrollment forms, set up a payment plan, and your enrollment is official upon payment of your enrollment fee which is the final step in completing our online enrollment packet and submitting it inside of Family Portal.
You'll receive a confirmation email that your child has been successfully enrolled!
You'll then attend a New Parent Orientation before school starts in the fall. 
Welcome to Geneva!
Tour the classroom, meet the Headmaster, get your questions answered!

Complete this form to send your family information to our Registrar if you're considering applying and would like more information.

Ready to apply? Create an account to start the application process. Our registrar will guide you through each step.
School Visit
The best way to appreciate a Geneva Academy classical, Christian education is to see it for yourself! Prospective parents can schedule a personal tour or attend a Geneva Academy Open House and are welcome to meet with our Headmaster before submitting an application. 
Parent Reading Resources
The Geneva Academy documents below provide a clear explanation of the foundations and mission of our school. Prospective parents are encouraged to read these documents before submitting an application. You may use the links below to read these materials online, or hard copies are available in the school office and will be furnished upon receipt of application.
Geneva Academy Welcome Packet & Discover (magazine) 
Application 
Once you are ready to apply, please click below to create an application account to start your Application form online.
Family Interview
To ensure a common understanding of the Geneva Academy mission, policies, and school culture, all prospective parents and students meet with the Geneva Academy Headmaster. 
Student Placement
We desire for incoming students of any age to thrive at Geneva Academy. Most prospective students are tested to determine the grade level and classroom in which they will be most successful. Upon receipt of application, parents will be contacted regarding their family interview and student's testing date and time. 
Enrollment
Applications will be accepted through the end of September of the current school year. Mid-year enrollment upon approval.
---